I wanted to add something subtle and low amperage and something I could return to stock if needed. After pondering I had a few ideas and went for it. The items I used are kicker pxi50.2 which draws around 4-5 amps continuously under full power and kicker 5.25 powersports @ 2ohms.
The Products
Kicker PXI50.2
Kicker 5.25 powersports (2 ohm)
Marine wiring and one speaker: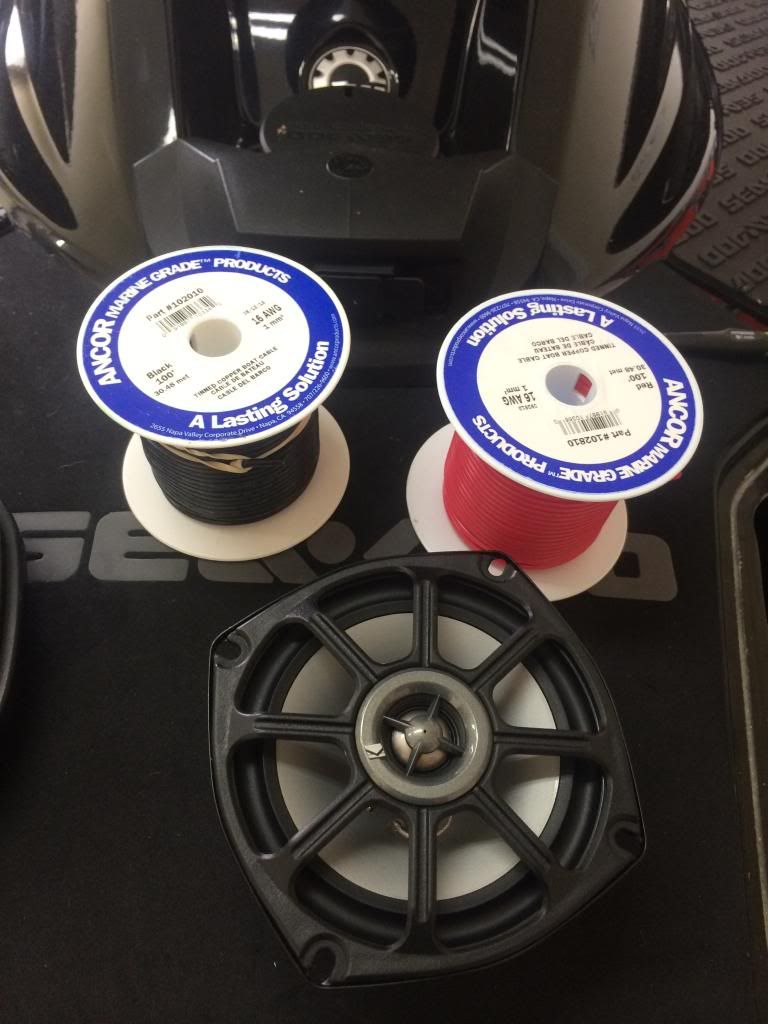 My panel/mounting board. I cut a piece that I could marine epoxy to the hull and I added holes for zip ties for wire maintience.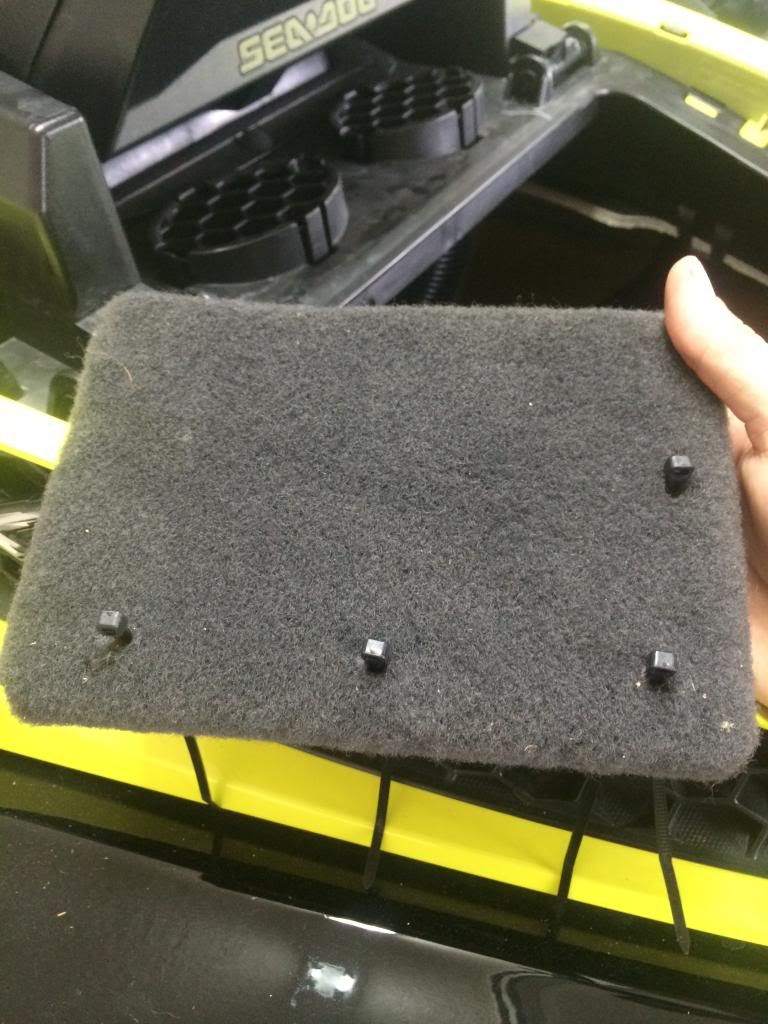 mock fit:
Power wires used marine connectors and heat shrinked
switch: this is the bilge switch but it is next to the radio switch as well. Marine switch and connectors:
I mounted it in the front hull by the intake area but clear of anything else, this picture is not the completed product I have to change out the screws for stainless and I need to heatshrink another connector so I cant really tiddy up all my wiring yet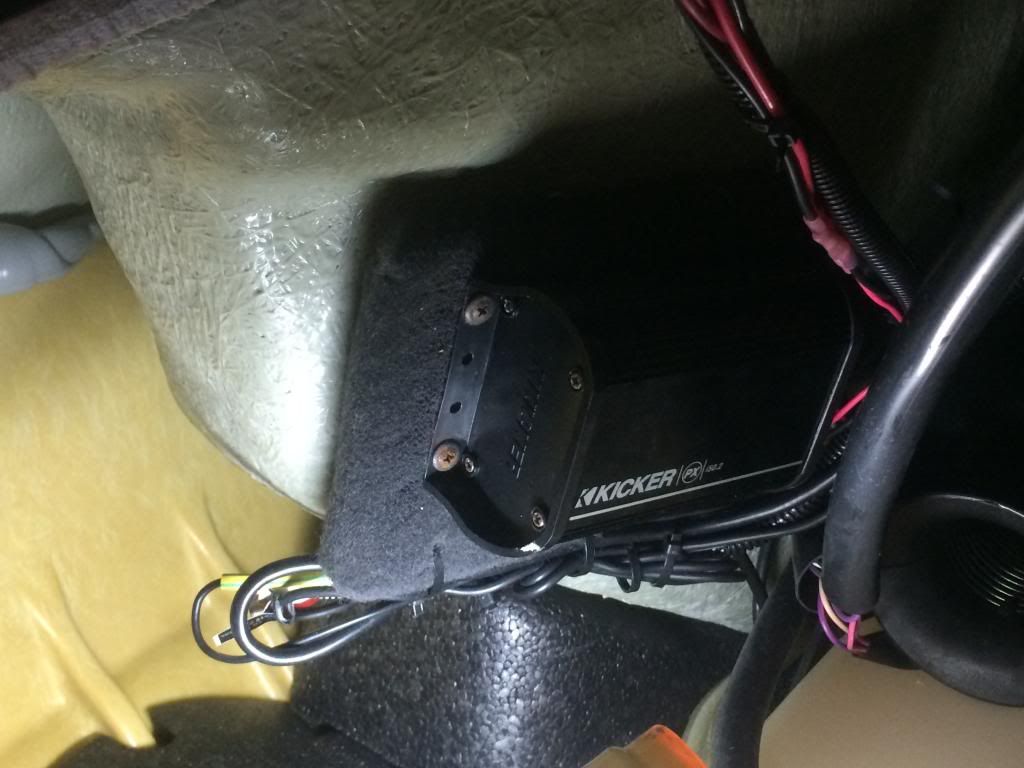 now for the speaker placement: I hacked up a $35 golvebox in which I can buy and replace if needed: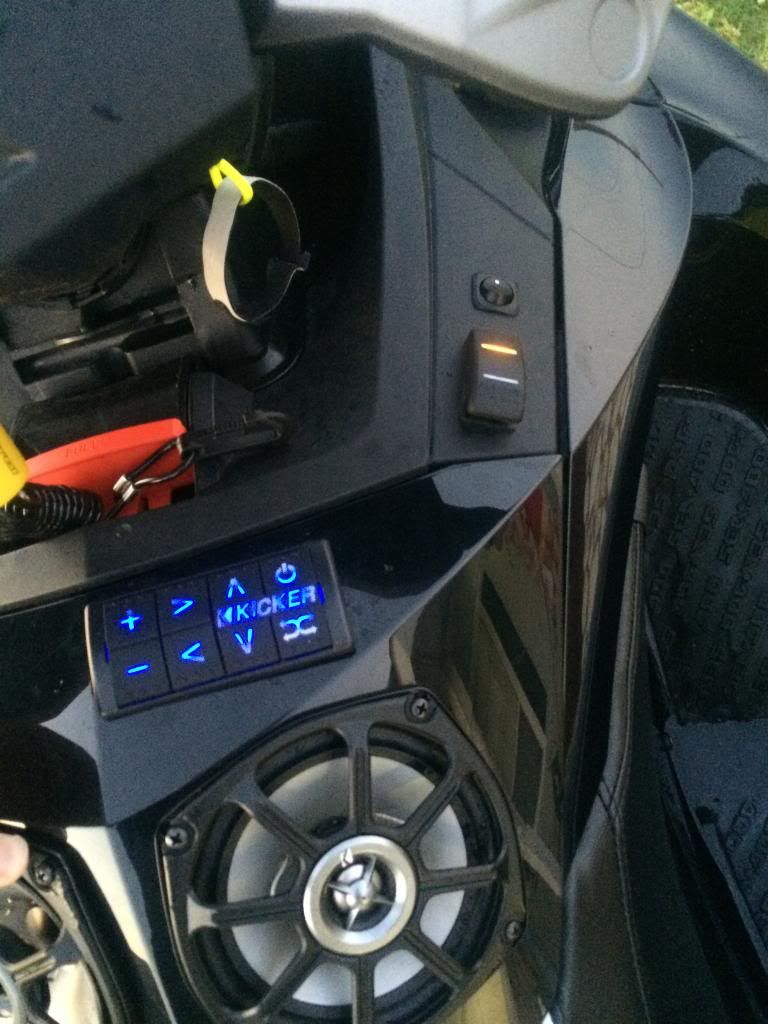 The kicker control panel doesnt sit as flush as I would like due to the curvature of the glovebox lid. Also I did have to bend and finess the speaker frames to fit flush and being impatient I scared the edges up a little.
my aux and ipod connections heat shrinked