I just installed the new Skat-Trak stainless steel wear ring in my Spark along with a Skat-Trak 3 blade impeller and figured I would do a nice write up for you guys showing how easily this is done.
I highly recommend upgrading your wear ring to the aftermarket stainless steel wear ring. The stock wear ring is plastic and it wears quickly. As it wears the performance of the ski will diminish.
The stainless steel wear ring is now available for immediate shipping and can be ordered in the forums online store on this page
Tools needed:
13mm socket, long extension, ratchet
10mm socket
10mm wrench
5mm allen wrench (if you are changing the impeller)
Spark impeller tool (if you are changing the impeller)
The Spark impeller tool is available here in the forums store
Okay let's get started. Note that my Spark doesn't have IBR which makes pump removal a whole lot easier.
First you will need to pull out the bailer tube. No need to take off the hose clamp. The plastic fitting in the venturi nozzle pulls out
Next use your 10mm socket and 10mm wrench and remove the bolt that holds the steering cable to the steering nozzle.
Next use your 13mm socket and long extension and remove the three bolts holding the pump to the ski.
Pull rearward on pump to remove it
The factory wear ring can be removed by pulling rearward on it. It takes some effort as the rubber seal on the front of the wear ring makes for a tight fit.
Here you see the OEM plastic wear ring along side the Skat-Trak stainless steel wear ring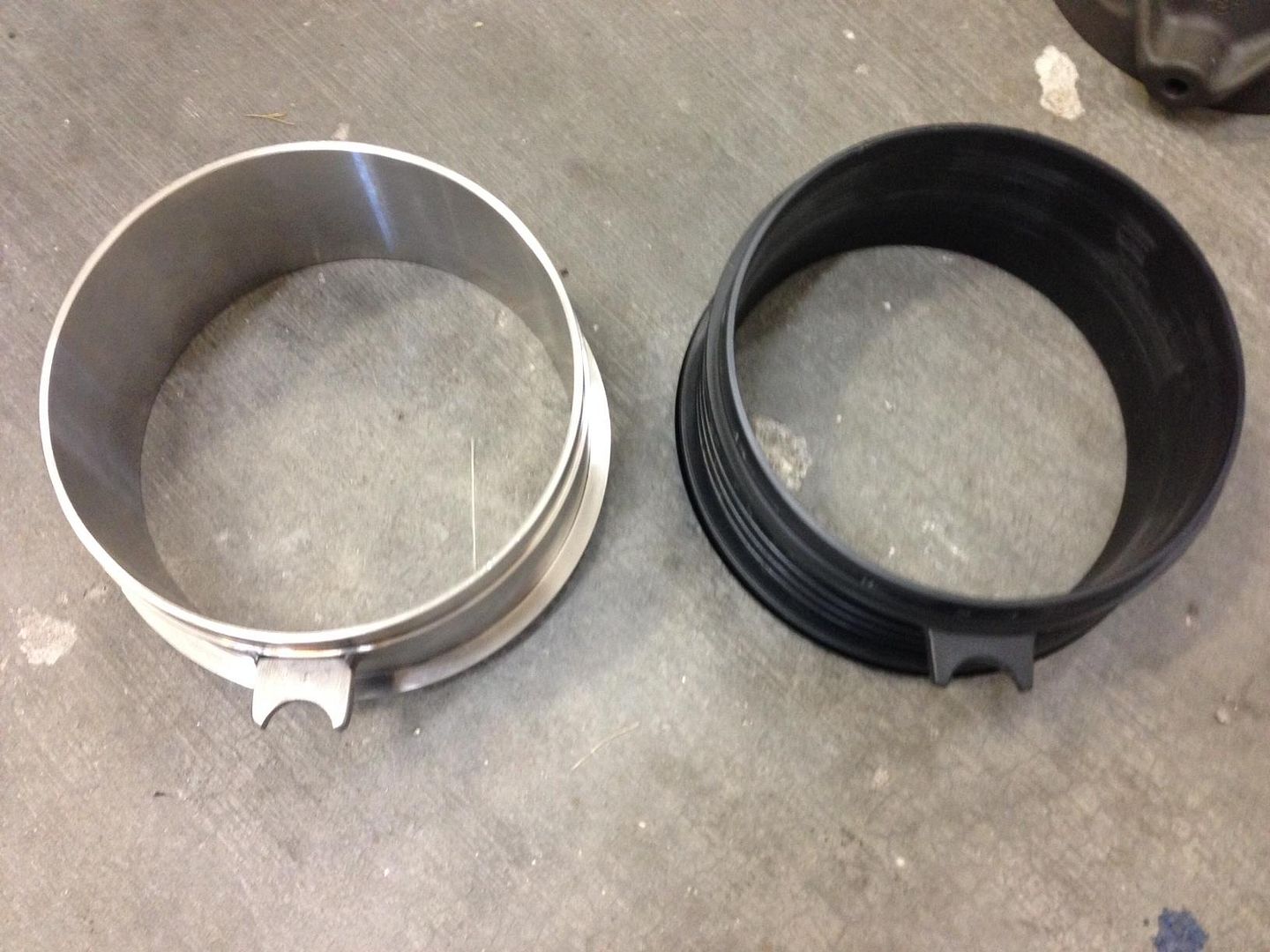 The seal will need to be transferred from the OEM wear ring onto the Skat-Trak wear ring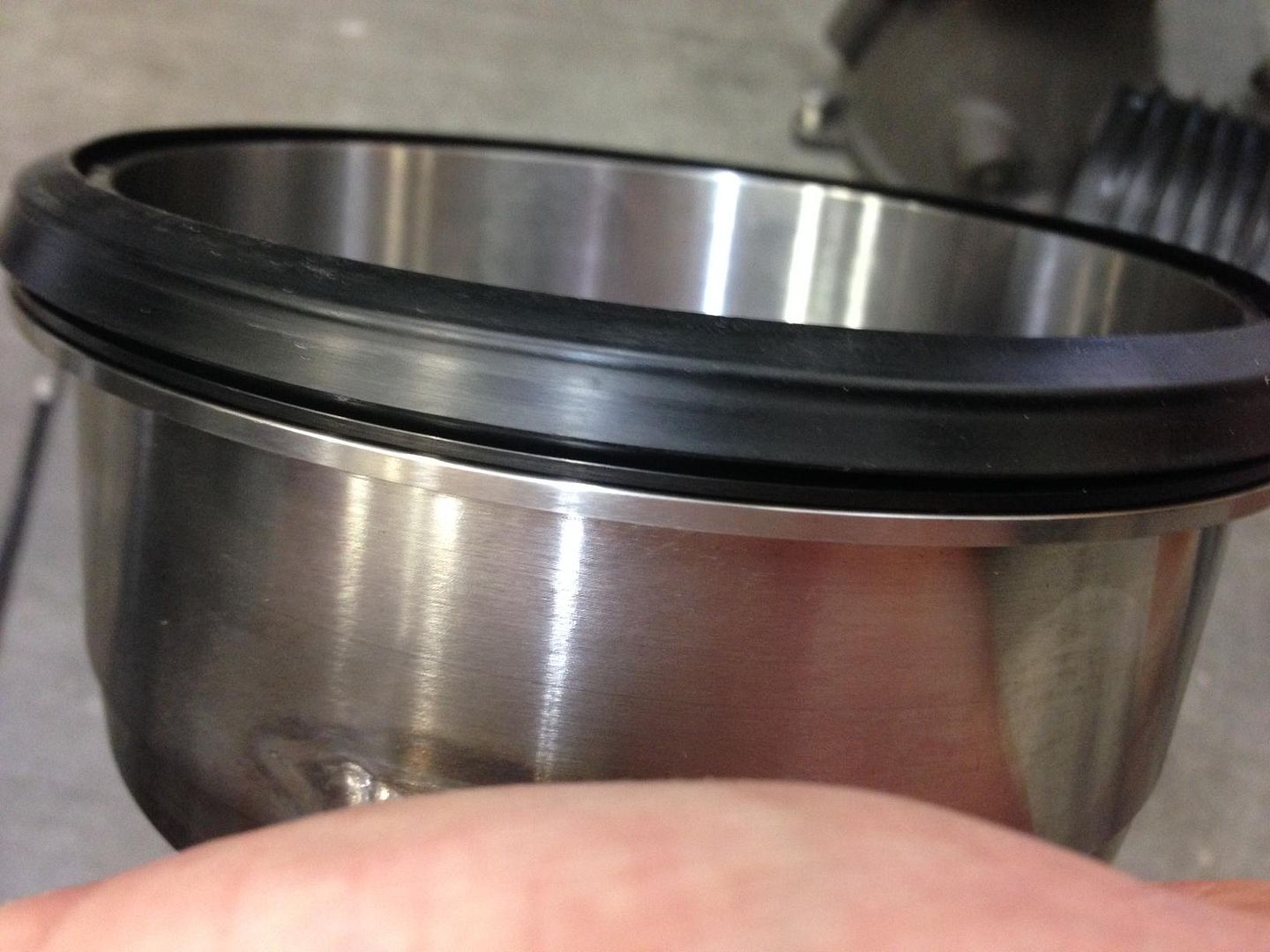 The wear ring can now be pushed back into place.
To change the impeller you will need to remove the venturi nozzle from the pump. Use your 13mm socket and extension.
Remove the impeller nose cone. It has reverse threads.
Remove the pump tail cone with the 5mm allen wrench
Insert the impeller tool into the impeller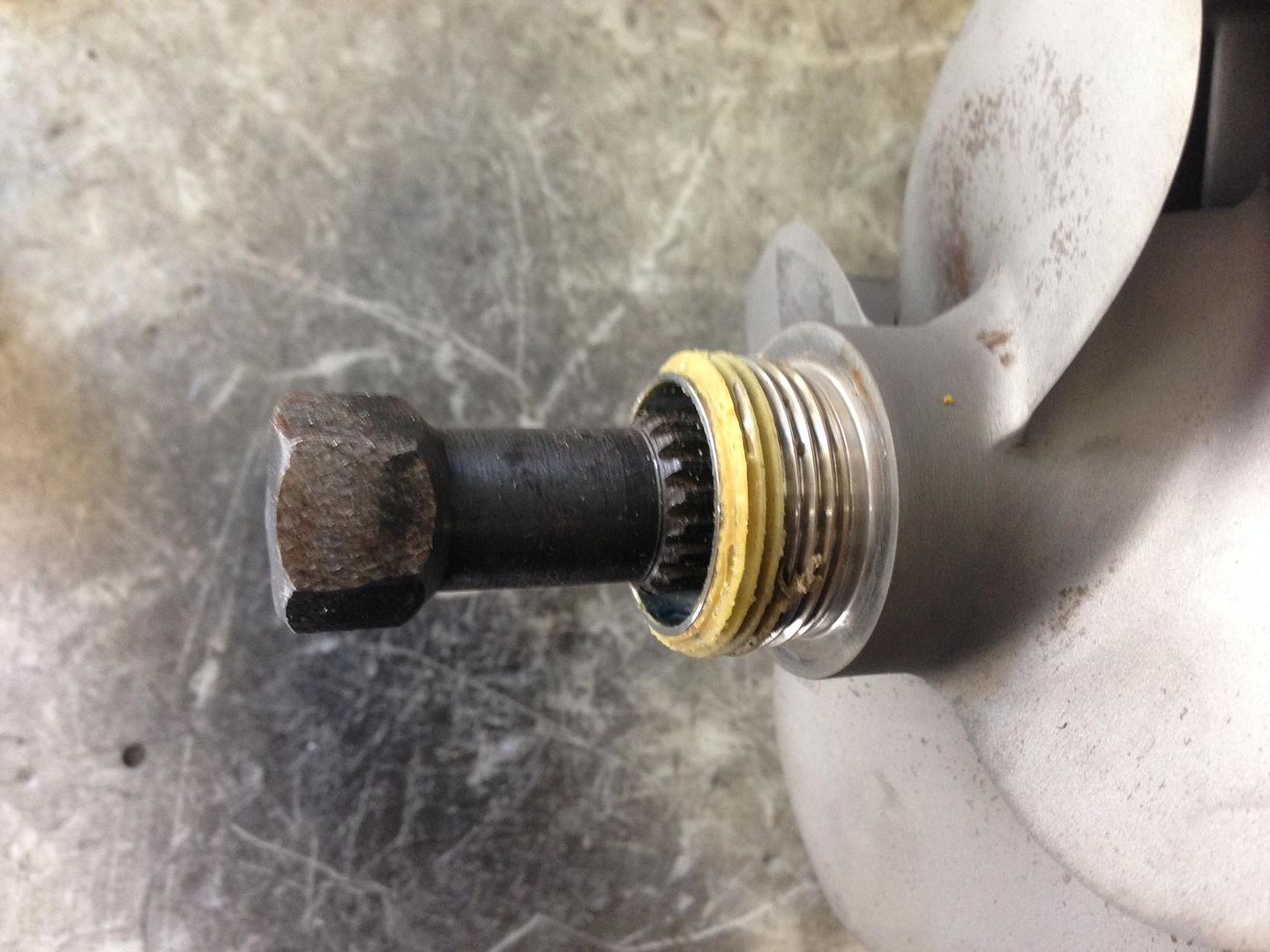 I then hold the impeller tool in a vice and then use a big crescent wrench to unscrew the impeller from the pump shaft
Once the OEM impeller is removed replace it with the after market impeller. Tighten securely. Reinstall nose cone and pump tail cone.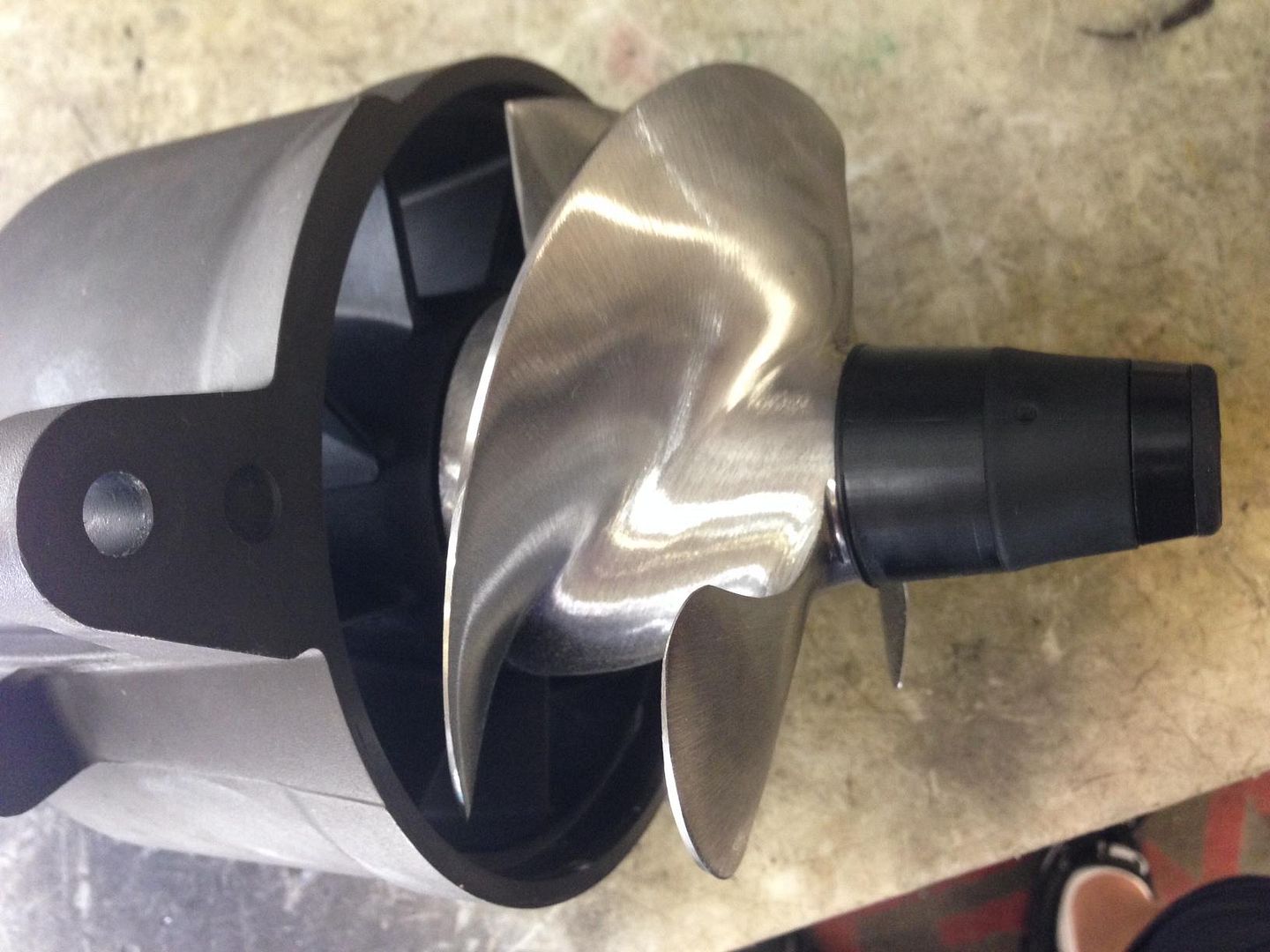 Reattach the venturi nozzle to the pump and reinstall into the ski. Push bailer tube back into the nozzle and reattach the steering linkage.
Hope you guys found this useful!
Jerry