Hi guys.
When I was a child I tried PWC and was impressed and decided to get one.
Two years ago I built this: plywood Pelikan with outboard motor 30hp. I like it. It is a lot of fun of driving it. Top speed is 60 km/h.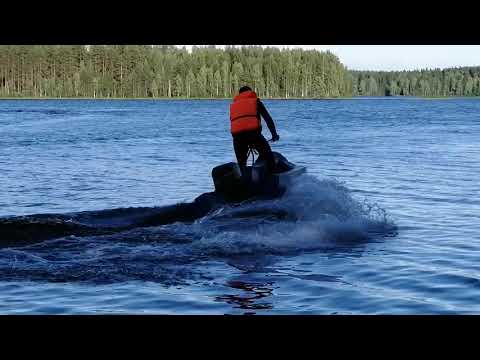 (half of a power)
But it is time to build new one. A bigger one.
I like new Yamaha jet skies but there is no good hull photos in the Internet.
My plan is to make a 3d model using photos (for ex. with ImageModeller), make templates (using pepakura or smth similar) and then build plywood jet ski with car engine and handmade jet pump. Sounds stupid, I know.
So, I want to ask someone for a favor. If you own Yamaha EXR, EX Deluxe, GP1800, VX Cruiser or smth similar and your jet ski is up side down please send me a pm. I will ask you to put several paper tape markers on main edges and make a dozen photos from different angles.
It is good idea to buy a used one but there is only one EX Deluxe in my city, costs $11000. My car costs $2500, my income is ~$650 per month and my wife will kill me if I buy it ^_^
Best regards